Leyland Farms
LaMancha Dairy Goats
Selma, California
<![if !vml]>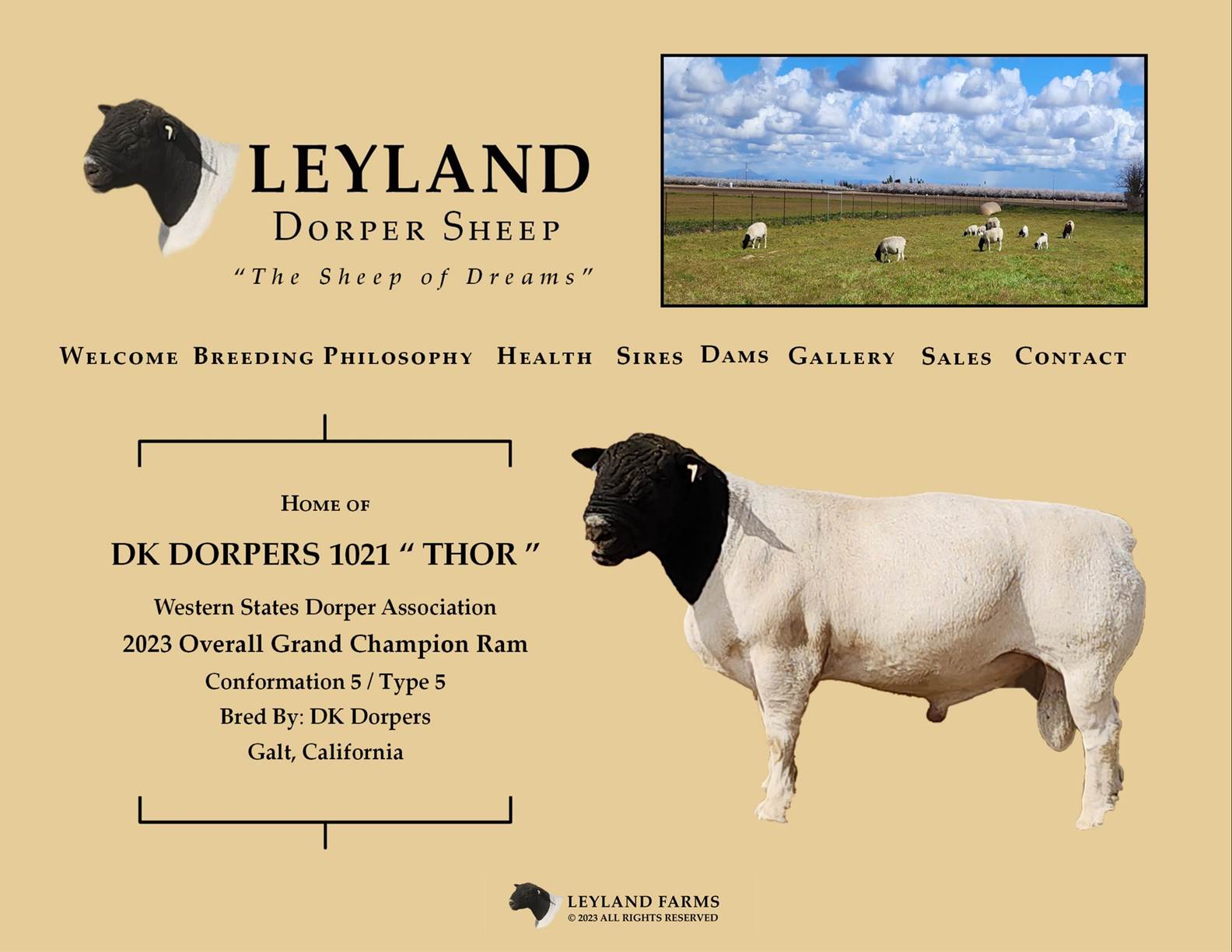 <![endif]>
Leyland Jacqueline
In the warm sunshine of the central San Joaquin Valley, you will find, the Leyland herd of LaMancha dairy goats, nestled amongst the bountiful vineyards and orchards of the world-famous agricultural paradise known as Fresno County, California.
LaManchas first came to Leyland Farms in the summer of 2014 and quickly became a permanent mainstay. In fact, in the Spring of 2021, after 16 years in the Boer goat industry, I dispersed the entire herd of Boer goats. Going forward, I have decided to concentrate on improving my LaManchas while I enjoy raising few high quality commercial Dorper sheep. 
With the aid of artificial insemination, I have been able to make great strides in improving my goats to a higher quality in just a few short years. I plan to continue to use this tool to help me reach some important goals that I have set for the herd.
It is my intention to become an ADGA Plus member and place the herd on milk test for 2022. I would also like to once again participate in Linear Appraisal after a gap of 5 years. I plan to attend more shows in 2022. In August 2021 I was able to show my own home-grown doe kid to my 1st First-place win at my very first REDGA show in Petaluma. Goal set, Goal Achieved.
<![if !vml]>
<![endif]>
Leyland Nightlife – First Place Intermediate Kid
2021 REDGA Show #3 – Judge: Karen Akers Smith
I am excited to announce that plans are being drawn up for a complete barn remodel which will include a new milking parlor and an air-conditioned area for our annual late summer artificial insemination events.
<![if !vml]>
<![endif]>
Leyland Newsmaker
I am also an active supporter of Fresno County Dairy Goat Youth Members. Throughout the year I mentor as well as donate to help these young people succeed with their projects. At our annual A.I. events, there are opportunities for youth members to have access to donated goat semen, also the hormones and CIDR costs are free. This creates excitement and gives them the chance to get first hand experience in how things are done in the industry.
<![if !vml]>
<![endif]>
TJ Picquette of Kingsburg 4-H and Leyland Nonpareil,
2021 The Big Fresno Fair
Dairy Replacement Doe
Past, Present and Future
In 2004, I purchased two Nubian-Cross wethers as pets from a local Dairy. They would ultimately lead to my life immersed with goats. Fast Forward to 2021 and I now have 7 years of learning under my belt with LaManchas. I continue to meet new people and learn all I can about raising goats smarter, more efficiently and with greater success. For the future, I have many goals that I would like to achieve and for as long as I am able, I will continue to support local youth in their goat related pursuits.
<![if !vml]>
<![endif]>
Blue Unicorn BOA Vick Kelly
Bred By Myra Bamberger
Thank you for visiting
 Currently our website is undergoing major renovations.
Please check back for future updates.
In the meantime, follow us on Facebook.
Robert Bloyed
Leyland Farms
Selma, California
Robert Bloyed or Leyland Farms on Facebook